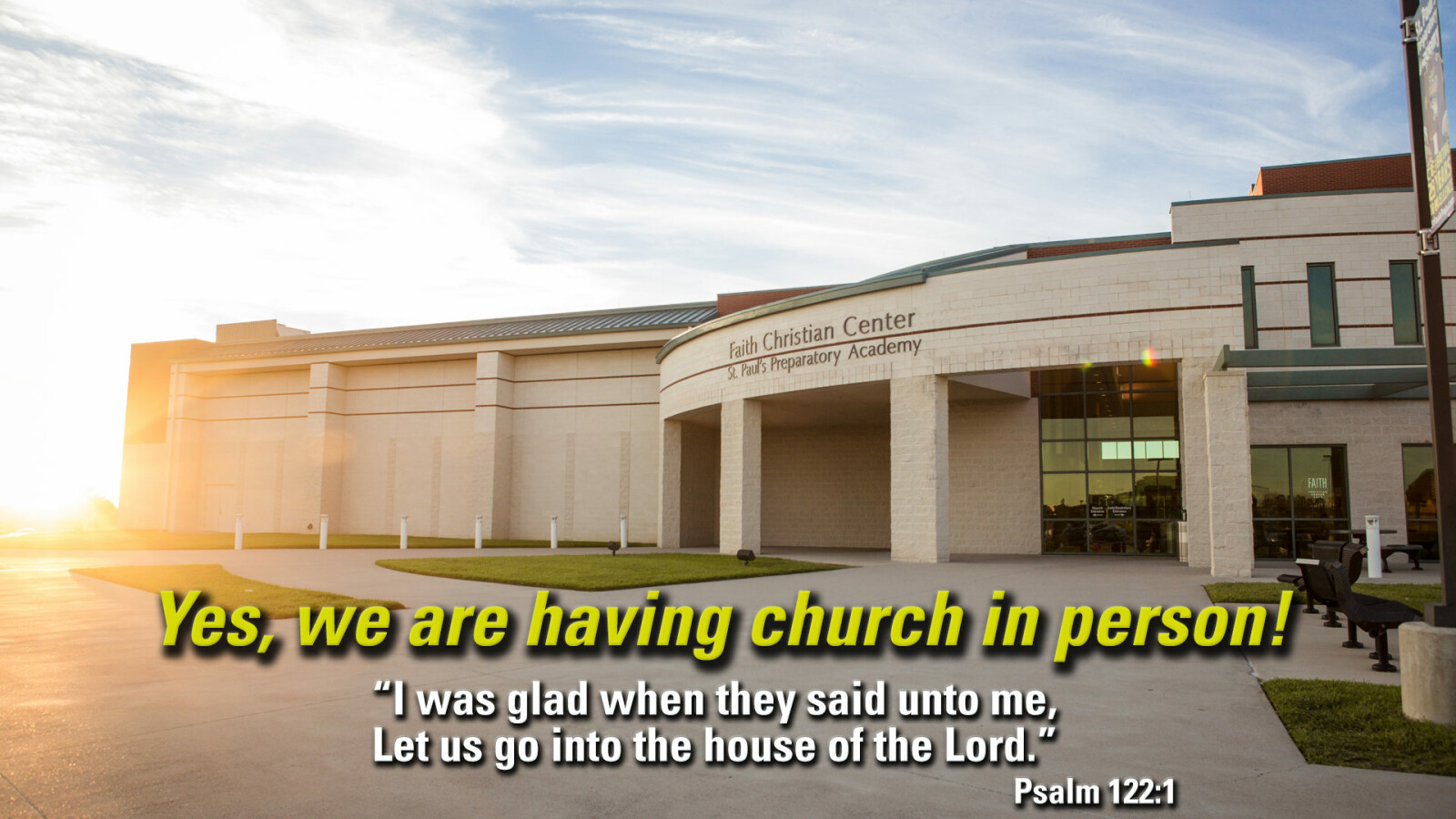 Yes, we are having church in person on Sundays at 9 am and 11 am and on Wednesdays at 7 pm. Due to the Governor's request, we will practice social distancing. Please give everyone plenty of space and no handshakes or hugs at this time. If you are a senior citizen or if you are concerned about gathering at this time, you are welcome to stay home and watch online. If you or anyone in your family is running a fever or exhibiting any symptoms, please stay home. Also, if you are concerned about space or want extra space for your family, please attend the 11 am service on Sundays. There will be nursery and children's church but temperatures will be checked for all children. We have also resumed our youth service and children's ministries on Wednesday evenings. The cafe will NOT yet be open for services. Our tentative plan is to wait until Father's Day for Sunday School and Spanish translation. Every service will continue to be livestreamed. 5 am prayer and Champion Builders groups for the men on Friday and Saturday mornings have also resumed.
For church services—
There will be extra distance between rows.

Please sit with your family and leave 2 extra seats on either side of your family.
Temperatures will be checked at all children's areas.
Do your best to bring 1 vehicle per family.
If you have children and do not yet feel comfortable checking them in, you can sit in the hospitality area off of the fellowship atrium.
Offering envelopes will be available at the back of the sanctuary or at Guest Services, if you need an offering envelope.

Ushers will NOT be handing anything out.
We must operate with faith and wisdom and honor our Governor's requests (Romans 13), so we maintain a positive witness to an unsaved world. If you will work together with us to do these things, we should easily stay under the governor's recommendation of 25% occupancy. Praise God for a BIG BUILDING that's almost paid off!