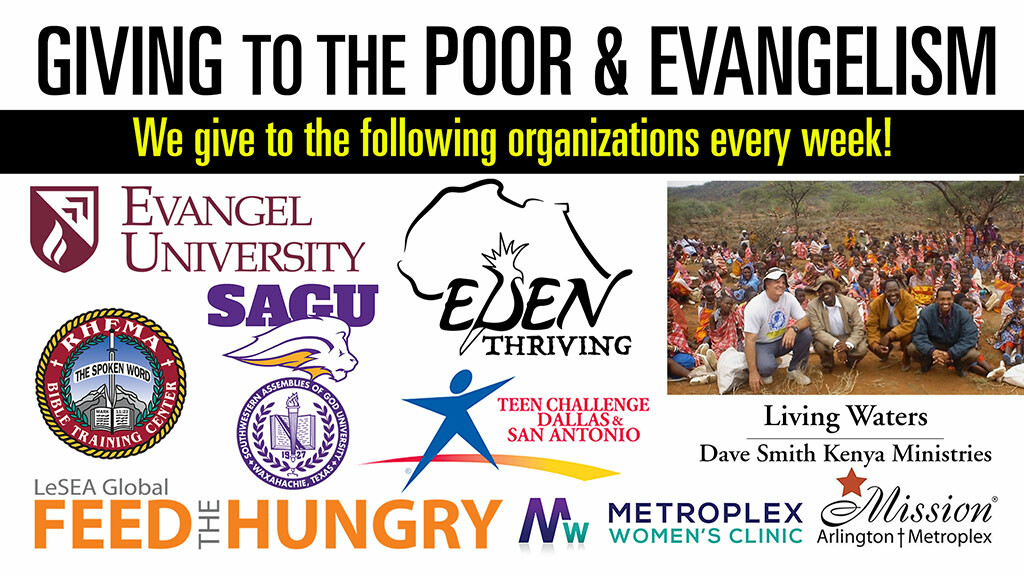 We are passionate about reaching people in our community and around the world. We have done outreach projects to be a blessing to local organizations that support children who have been abused, neglected, or orphaned. We also actively support organizations that work to protect children before they're born. We have also partnered with Teen Challenge in multiple locations to be a blessing to young men and women recovering from drug addictions. In recent years, our focus has been being a blessing to ministries dedicated to evangelism and ministry to the poor and those in need.
The church supports the following organizations on a weekly basis:
In 2016, God put it on our Senior Pastor's heart to be a blessing to the poor in our own church community and to also provide scholarships for any children in the church who want to attend St. Paul's Preparatory Academy but who are currently unable to do so due to financial reasons. On the first Sunday of every month, monies are raised for scholarships for church children to attend St. Paul's Our goal is to raise the money to cover at least 1 scholarship on the first Sunday of every month. 10% of all monies raised in these special offerings are also donated as a tithe to Feed the Hungry.
We firmly believe that we are blessed to be a blessing and that whatever we do for the least of these we do for Jesus Himself!