GOD LOVES YOU!
No matter what you are going through, no matter what you've done, and no matter where you are at in life, the simple truth is that God loves you. In fact, God loves you so much that He sent His only son Jesus to die on the cross for your sins.
The Bible says in John 3:16 (KJV):
For God so loved the world, that He gave His only begotten Son, that whosoever believeth in Him should not perish, but have everlasting life.
God doesn't want you to live life alone and on your own. God wants you to live life in relationship with Him. The very First Step in having a relationship with God is to accept His Son Jesus Christ as your Lord and Savior.
Pray this prayer out loud wherever you are: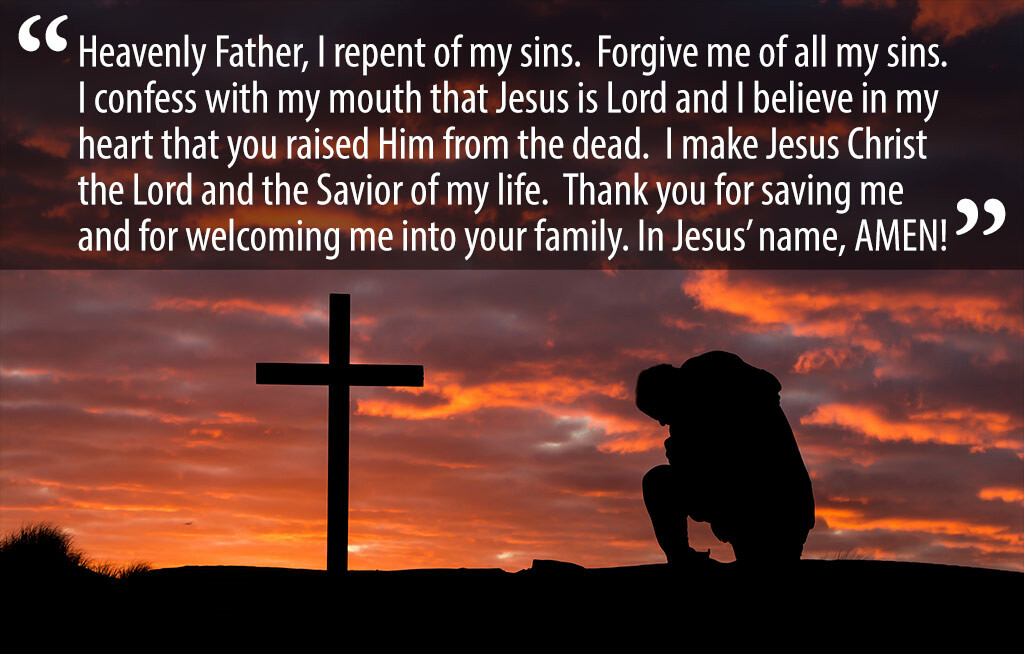 If you prayed that prayer, you were just born again and you have taken the First Step.
Now that you've taken the First Step, it's time to take the Next Step by becoming a part of the church so you can grow and make progress in your new relationship with God.
The next time we have water baptism, be sure to sign up for water baptism online or at Guest Services. Also, pray to receive the Baptism of the Holy Spirit. If you don't already have a Bible, get a Bible in a modern translation that you can easily read. Begin reading the Pauline epistles (e.g. Galatians, Ephesians etc.), then read the Gospels. Spend time reading your Bible and praying every day. You can also follow our Daily Bible Reading. Just get started with reading your Bible and praying, even if it's only 10-15 minutes a day. Also make the commitment to be in church at least two times every week. The Bible tells us that those who are planted in God's house flourish and prosper (Psalm 92:13)! You can also begin filling your heart with the Word of God by listening to or watching sermons on our web site or with our free app or podcast. This is important because the Bible tells us that faith comes by hearing God's Word (Romans 10:17).
We would also like to bless you with a free book called God's Very Own Child written by our Senior Pastor, Dr. Gene Lingerfelt. This book will help you get started in living the Christian life. Download a PDF version for free or fill out the form below to receive a free copy in the mail.