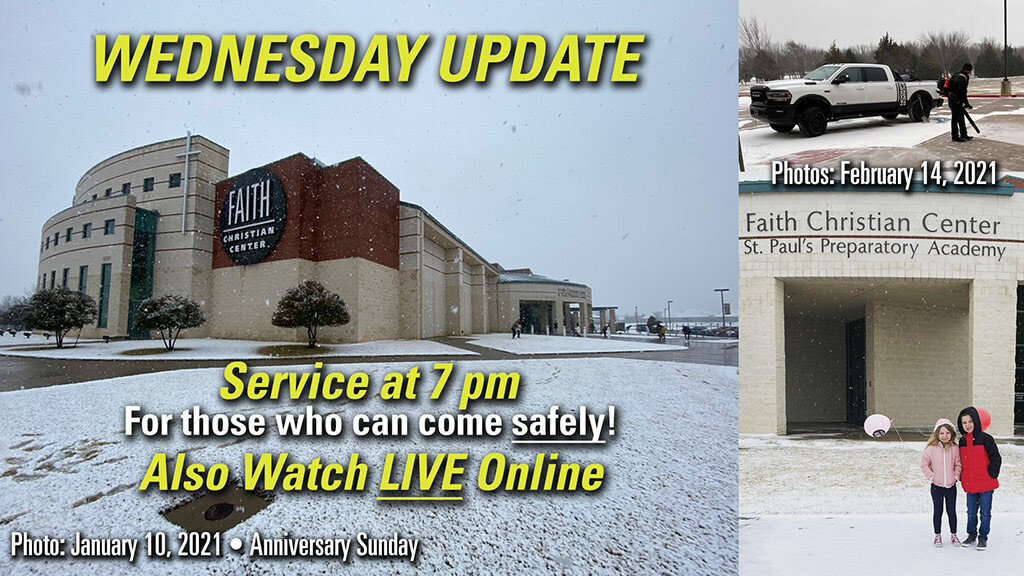 There is power at the church. Pastor Austin will be at the church Wednesday evening for the livestream, which will began at 7 pm. If you live close by and can come safely, you are welcome to come! Please watch our Facebook page for announcements, because we may ask everyone to use a particular entrance / exit along the US HWY 287 access road.
We love you and your family and want you to be safe! Just as on Sunday, there will be no children's ministry or nursery. Nursing mothers are welcome to use the nursing mother's room and moms with small children are welcome to use the hospitality rooms off of the atrium.

We are in agreement with everyone for your power to be on quickly! THANK YOU to every family who has helped others and who have even offered to host families without power. God will greatly bless you for every act of kindness!