Course Graduation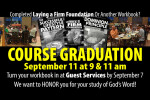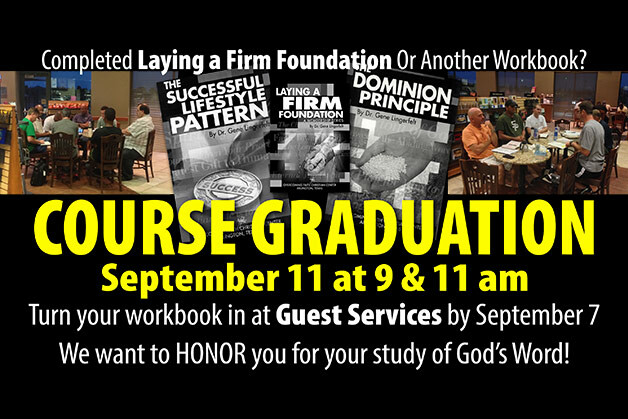 The next Course Graduation is coming up on Sunday, September 11 in both morning services. We want to honor you for your study of God's Word in recognition of any church workbooks you have completed. Be sure to turn in any completed workbooks with your name in it to Guest Services by Wednesday, September 7.
If you are new to the church, in order to become a member and to volunteer, you must first complete the workbook Laying A Firm Foundation.
All of the church workbooks are available in the bookstore cafe for $10 each.