Be A Thanksgiving Blessing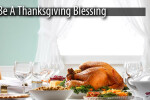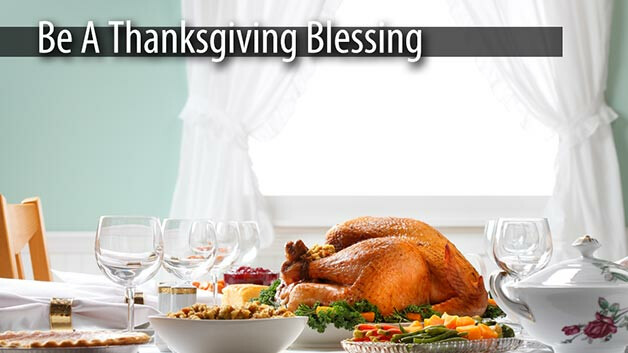 In this time of economic recession in America, we all know families that are struggling. Some have lost jobs. Some have had pay cuts. Some have had to take jobs making less money to just temporarily provide for their families. This is why on Sunday mornings this year we first did a series on Increase and we're now doing a series on Covenant and Character. In these times, it's more important than ever that we learn how to walk in financial covenant with God and that we learn how to trust God for supernatural, miraculous provision in every area of our lives, including in our finances. To step out in faith and to receive your blessing, though, you must first take action and be a blessing. And we have an opportunity to do just that in November! During the month of November we will be collecting food items to put Thanksgiving meals together for families in need. If you know a family in need of a Thanksgiving meal, you can sign them up at Guest Services or by calling the church office at 817-561-3400. Meals can then be picked up on Sunday, November 24th.
Visit this page to learn more about how you can be a blessing this Thanksgiving. As our Senior Pastor, Dr. Lingerfelt says, "We're blessed to be a blessing!"