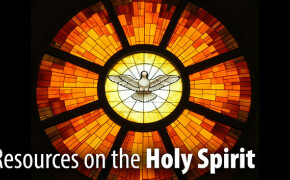 Here are helpful resources to help you better understand the baptism of the Holy Spirit and the role of the Holy Spirit in our every day lives.
To learn more about the Holy Spirit and His role in our lives, I highly recommend the following books.
Click here to download a PDF of The Bible Way to Receive the Holy Spirit. You can also read Seven Vital Steps to Receiving the Holy Spirit by Hagin for free online.

Click here to download the church's handout on receiving the Holy Spirit.
These works are also Holy Spirit classics that will bless you. My parents gave these to me as a young man and I have read them many times over the years.
God bless you as you pursue living a life on fire God!
- Austin Lingerfelt