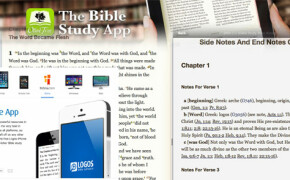 In this article Austin shares his thoughts on the best tools for studying God's Word digitally.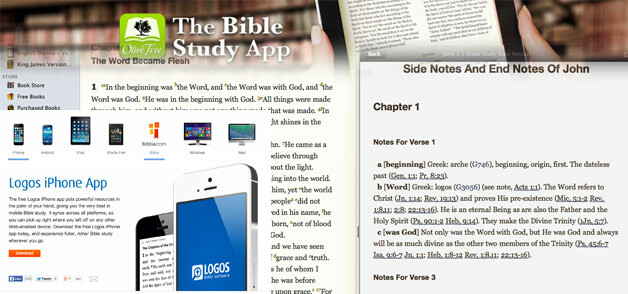 Frequently, I'm asked about great tools for digital Bible study, so I thought I would write a blog article and share about a few of the tools I use on a weekly basis.
There are many great Bible apps to use for simply reading the Bible. The most-successful and most-popular Bible app is the YouVersion Bible app, which is available for FREE on most phone platforms. For me, the only negative is that you can no longer access the NIV 84 translation with YouVersion. That is not due to YouVersion but Zondervan trying to limit access to the NIV 84. I still regularly use the YouVersion Bible app on my iPhone and iPad to read and access the following translations: NIV (2011), NASB, ESB, NKJV, KJV, and Amplified.
The NIV 84 translation is still available in some Bible apps. Here are links to two different apps that still offer the NIV 84:
(I also have access to the NIV84 in my Logos software, but my understanding is that new Logos customers can no longer purchase the NIV84, once again due to Zondervan's restrictions.)
If you want to go deeper in your study of God's Word with more advanced tools, a great software platform is the Olive Tree Bible Reader. Their software program is available for both PCs and Macs and they have an app for most phones. What is great about their software is that it syncs what you do in the app with your PC or Mac. Further, there are great resources and tools available on their platform. You can buy and utilize what you need. Here is the #1 reason I use the Olive Tree Bible reader on both my Mac and iPad: You can buy the Dake Study Bible notes. This is a huge resource available at a great price!
Having the Olive Tree Bible Reader enables me to easily access tools, books, and resources on both my Mac and iPhone/iPad. Plus, on any device, I can access Dake's notes, plus use them with whatever translation I want (NIV, KJV, NKJV, ESV etc.). This is simply fantastic! Early on, my parents gave me a KJV Dake Study Bible, which helped me grow in my understanding of God's Word as a young man, and it is still a resource I use every week. In fact, the Dake Study Bible is now available in a NKJV version. But having access to Dake's notes digitally is HUGE, plus the ability to use them with your favorite translation is even better.
Finally, another great app/program I use that is similar to the Olive Tree Bible Reader but even more advanced is Logos. Logos is available for PCs and Macs, plus their phone app is available for most platforms. Logos offers even more advanced tools, plus you can buy just about any work from church history through their web site and then access it in their software and on your iPad. This is the software I use for seminary, research, advanced Bible study, and sermon preparation. For instance, I recently purchased the complete works of Dietrich Bonhoeffer through Logos. Carrying around all of the heavy volumes in that series would be impossible, plus the printed version are MUCH more EXPENSIVE. Now, I have access to all of them on my iPad or iPhone for a very reasonable price. Name just about any tool, resource, or book from church history and it's likely to be available through Logos. Pretty incredible!
My goal is to be helpful with this post and to point people in the right direction. If you have a comment or question about any of my suggestions, post a comment or send me an e-mail.
God bless!