Guys Night Out 2022
Men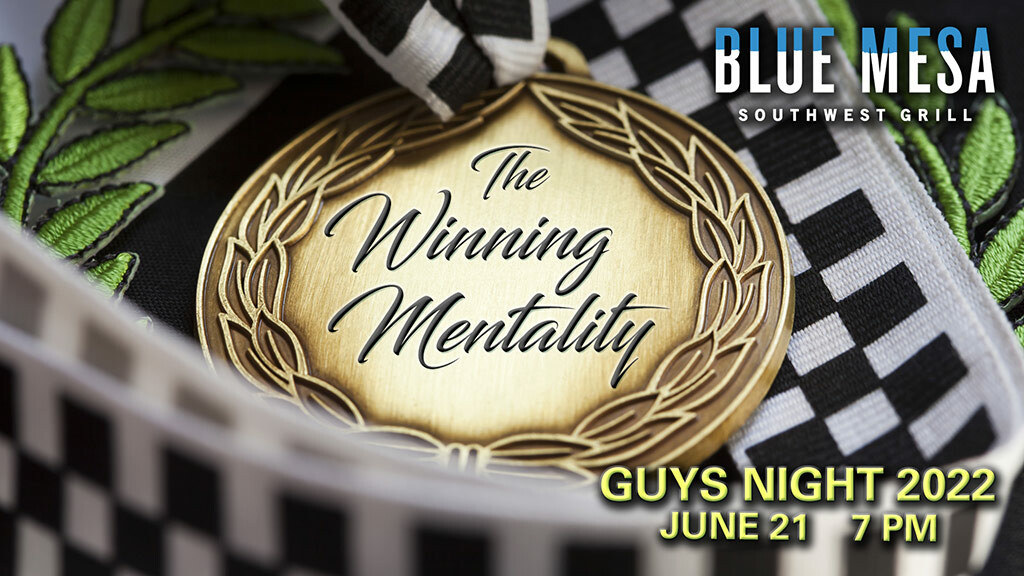 Men, mark your calendars for Guys Night 2022 with Dr. Gene Lingerfelt on Tuesday, June 21 at 7 pm. Discover "The Winning Mentality!" Our Heavenly Father wants you to win—and to be a success—in every area of life. Blue Mesa will be catering. There will be chicken and steak fajitas, along with cheese enchiladas, all the extras, and churros for dessert. The food will be delicious! There will also be great fellowship!
Tickets are $50 per person and they are available at Guest Services or by calling the church office at (817) 561-3400. The last day to purchase tickets will be Sunday, June 19. Don't just buy a ticket for yourself! Buy extra tickets for men you know who need to hear a life-changing message.
You don't have to stay where you are! Embrace "The Winning Mentality" and be the success God wants you to be!