Guy's Night Out 2021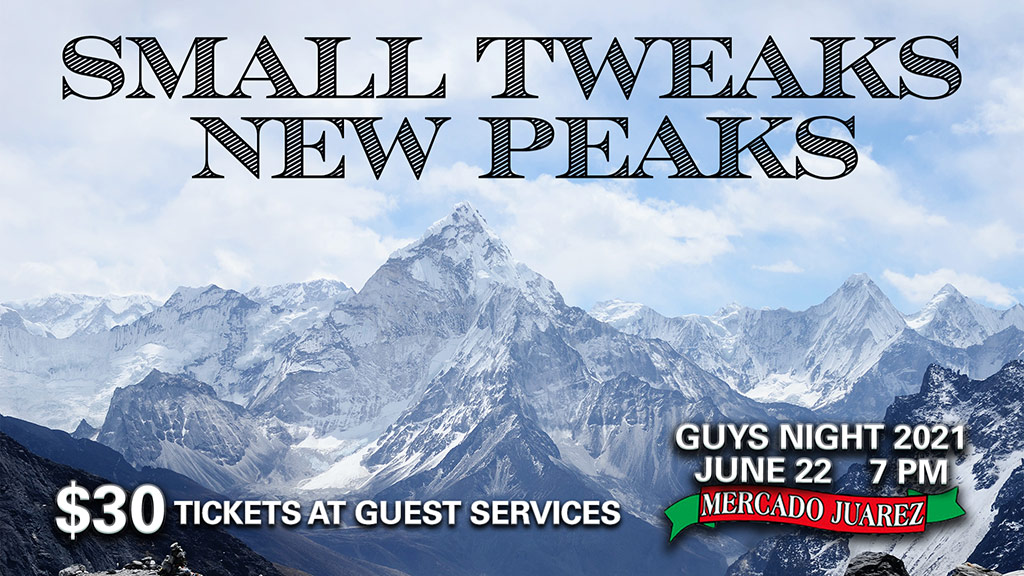 Men, mark your calendars for Guys Night 2021 with Dr. Gene Lingerfelt on Tuesday, June 22 at 7 pm. Discover how small tweaks in every area of life can lead to new peaks and greater success! Mercado Juarez will be catering and the food will be delivious.
Tickets are just $30 and they are available at Guest Services or by calling the church office at (817) 561-3400. The last day to purchase tickets will be Wednesday, June 16. Don't just buy a ticket for yourself! Buy extra tickets for men you know who need to hear a life-changing message that will PROPEL them to NEW LEVELS of SUCCESS.
Learn the small tweaks that will make you a GREATER SUCCESS in 2021!