37th Anniversary Celebration and Tailgate Party
Churchwide Events Special Services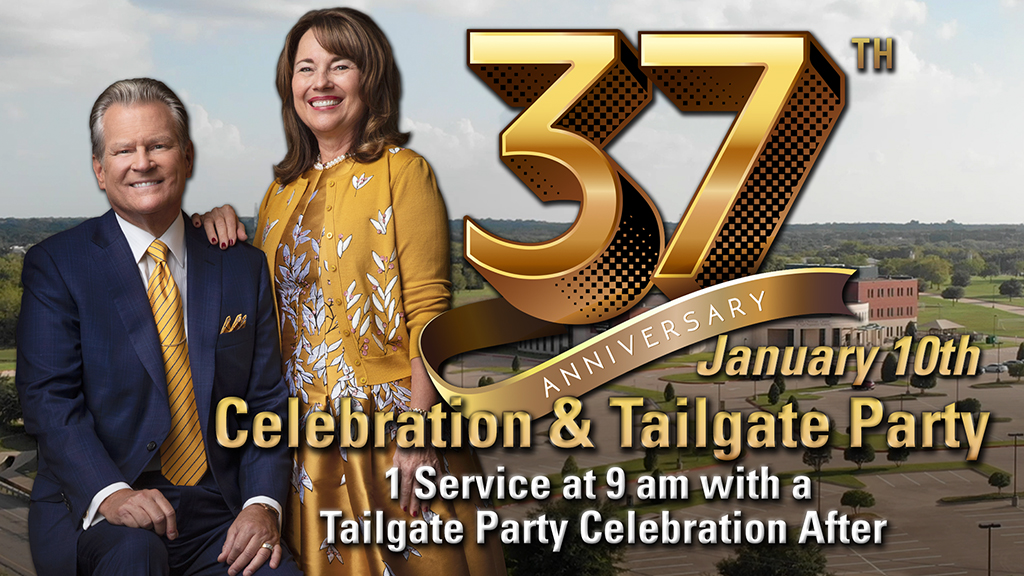 Join us for our 37th Anniversary Sunday and Tailgate Party Celebration on Sunday, January 10th. We will have one service at 9 am. Dr. Gene Lingerfelt will share a special message for the New Year, and then there will be a time of anointing for your prosperity and success in 2021. After the service, we will have a tailgate party to celebrate paying off Phase 1! Mark your calendar so you don't miss this special event!
Register and reserve your spot for the Tailgate Party at Guest Services or click REGISTER to the right.
Hard Eight BBQ will be catering the food for the Tailgate Party.
Special guests for this Sunday will include Len and Cathy Mink and Evangelist Tiff Shuttlesworth.