End Times Revival with Evangelist Tiff Shuttlesworth (Live)
Special Services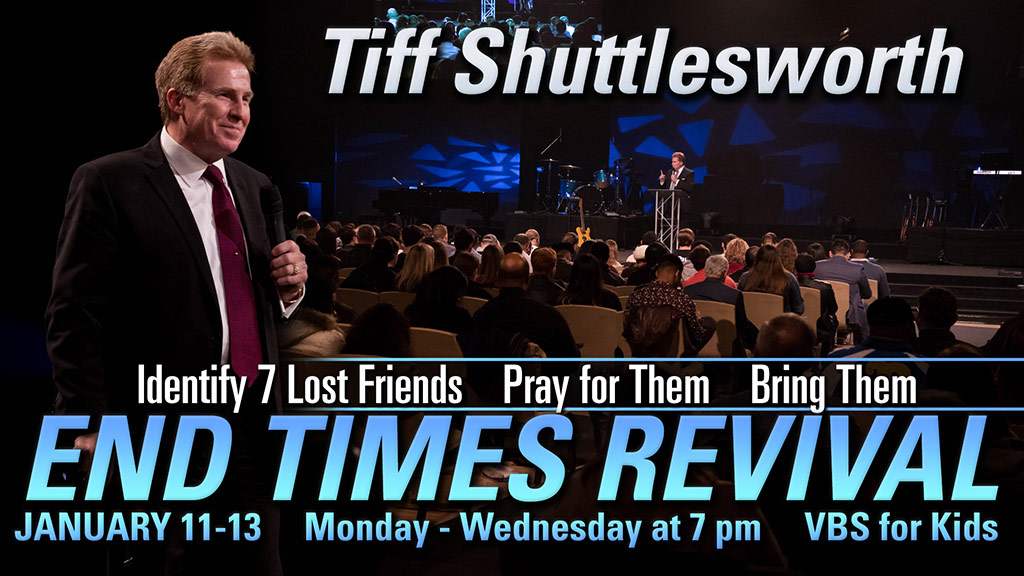 Mark your calendar now for our End Times Revival with Evangelist Tiff Shuttlesworth from January 11-13 at 7 pm each night. Identify 7 people you know who don't know the Lord, pray daily for their salvation, and then invite and bring them to these special revival services. Bring your entire family and invite everyone you know who needs to hear the truth about the days we're living in.
Service Times:
Monday, January 11 at 7 pm
Tuesday, January 12 at 7 pm
Wednesday, January 13 at 7 pm
Children's Ministry:
There will be nursery for ages 0-3, plus Vacation Bible School for children ages 4-5 and in grades 1-6.