GoodNews Fest Parking Lot Outreach
Churchwide Events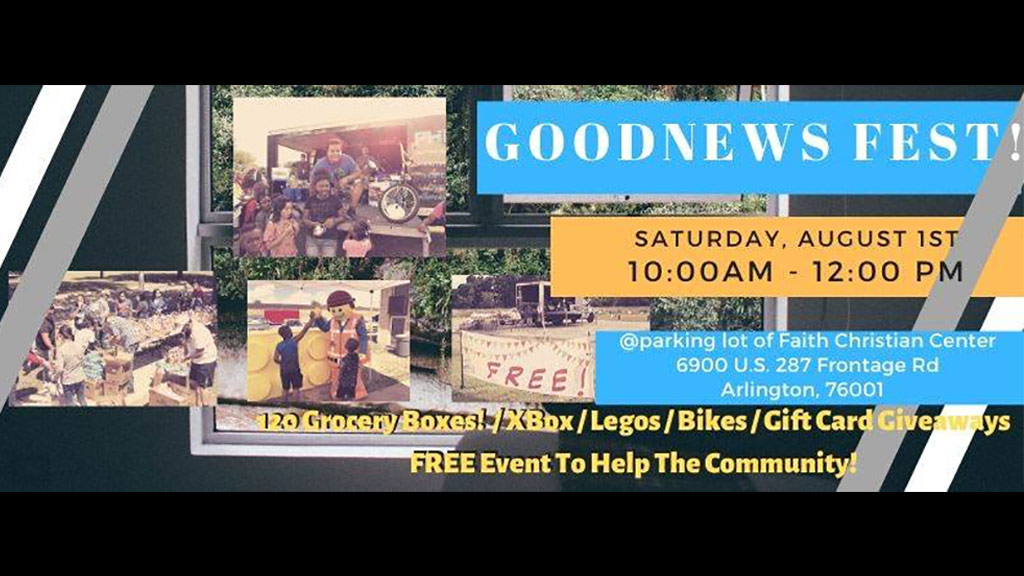 Don't miss our special August outreach on Saturday, August 1 from 10 am - 12 noon. We're going to have an outdoor GoodNews Fest in the church parking lot. Volunteer and donate items to help and be a blessing! You can sign up at Guest Services.
For this special outreach, we're partnering together with FHL Outreach, Street Disciples, Building Blocks for Kids, and Fishers of Men to be a blessing to families in need. There will be grocery boxes, school supplies, and prize giveaways. This is a FREE event to help the community!
To be a blessing, between now and July 29, you can donate items for the giveaways and school supplies for children in need. These items can be dropped off in the fellowship atrium.
We're BLESSED to be a BLESSING!