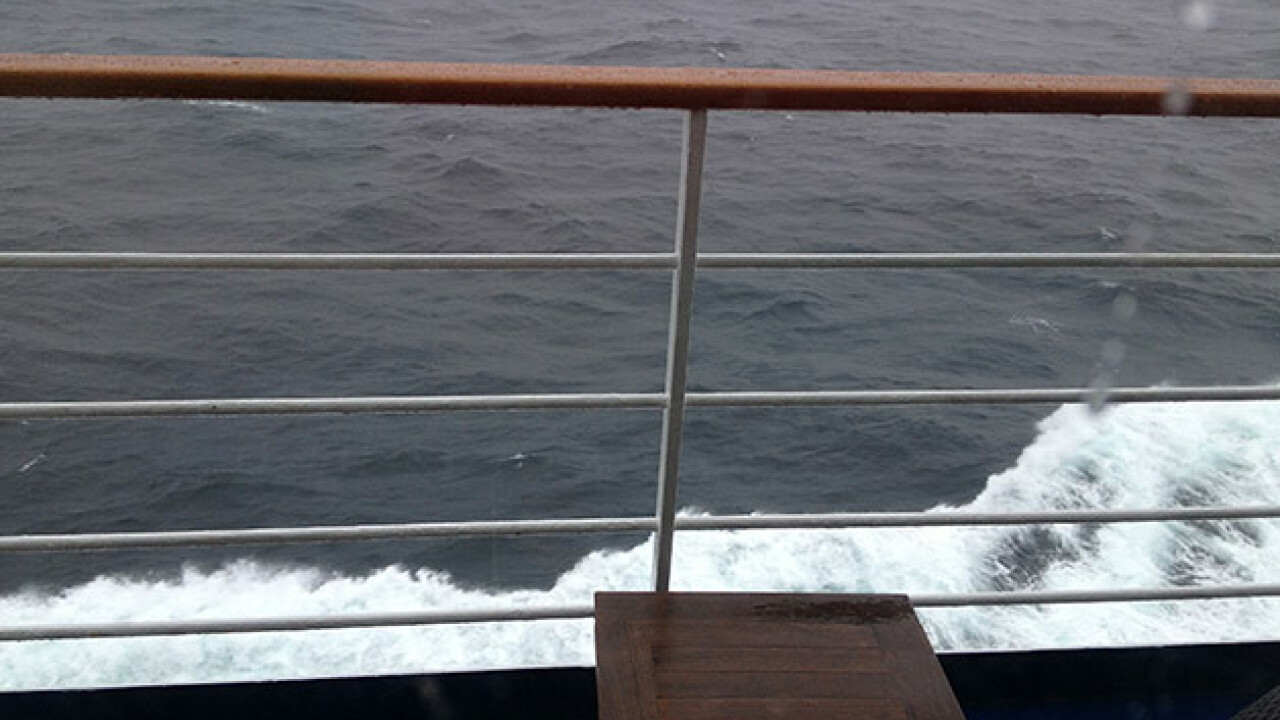 I woke up this morning to stormy weather off the Alaskan coast; choppy seas, wind and rain, pitching of the ship. As I observed the outward circumstances I was reminded by the still small voice inwardly of Jesus' words; "...peace, be still!" When the circumstances of life around us are chaotic, disconcerting, even causing us dismay it is the Word of God that we have planted in our hearts and minds that will see us through the storms of life to blue skies, sunny weather and calm seas!
Just two days ago when we were in Anchorage it was raining while the sun was shining and I saw a complete rainbow from the 17th floor of our hotel window; God's sign to Noah and his family then is still His sign to us and our families today; His promises are good and we can count on God!
Hiding God's Word in our hearts and keeping our minds focused on His Word instead of circumstances is key to having His peace daily as we deal with life! It's so easy to see and hear the wind and waves and get caught up in the things that are temporary when it's the things that are eternal, that are never changing that are to be our anchor and rudder guiding us through the storms of life to safety.
People who get caught up in looking at life's circumstances are the ones saying, "We're all going to die!" versus those whose focus is on God's promises who say, "Everything's going to be alright!" Even though at this moment I am looking at the rain, wind, stormy sea I know that just a short distance away on the other side of those clouds are blue skies, sunshine and calm sailing!
Are you one who has Jesus' words planted in your heart and mind? Do you hear "Peace be still..." or the fear of circumstances speaking? Remember it was Jesus who said, "Fear not, I am with you always..." If His words are true and He is with me always, wherever and in whatever I am going through then there is no alarm, no worry, no concern, no fear only a certainty of being in His care and walking through the circumstances of life with His peace.
The Word of God is my tool to use to speak to my circumstances, to use the authority given to me! "I have given you authority..." Do you know the authority you have in Christ? Have you hidden His Word in your heart? The Bible calls the Word the sword of the Spirit. It is my weapon to use when needed to calm stormy seas or send evil fleeing!
His Word also speaks peace to my heart and through me speaks peace to others!
Smooth sailing? It's what's in your heart that calms the seas! The natural eyes may see the wind, waves while the eyes of the heart see sunny skies, calm seas ahead! Sailing with Jesus!