Tuesday, June 19, 2018, 7:00 PM - 9:00 PM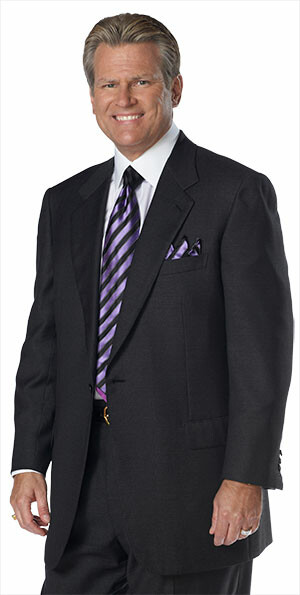 Men, mark your calendars now for our 2018 Guys Night with Dr. Gene Lingerfelt on Tuesday, June 19 at 7 pm. Join Pastor as he shares a special message on eternity entitled MAGNIFICENT OBSESSION. This life is not just about this life; it's also about the next life. ETERNITY! Learn how to live this life as a mighty man of God, so you will be rewarded for all of eternity. Learn how to make your life count, not only in this life, but also in the next life.
No one can teach on faith, success, and prosperity like Dr. Gene Lingerfelt, so you don't want to miss GUYS NIGHT!

This year the food will be from Mercardo Juarez. Join us for a night of great fellowship, delicious food, and a life-changing message.

The ticket price will be just $25. Tickets will be available at Guest Services beginning Sunday, April 29. Since the tickets are just $25 each, don't just buy a ticket for yourself! Buy extra tickets for the men you know who need to hear a strong word from Dr. Lingerfelt. You might know men who would come to an event like this, but would be reluctant to come to a regular church service. These are exactly the men you need to invite! Invite them, buy their ticket, and do whatever it takes to get them here!

If you're ready for the NEXT LEVEL and you are no longer satisfied staying where you're at, don't miss GUYS NIGHT. Your life and the lives of the men you bring will never be the same!

We look forward to seeing you, plus the men you invite, at Guys Night on June 19th.
Note: Fathers, please note that the minimum age for Guys Night is age 14.