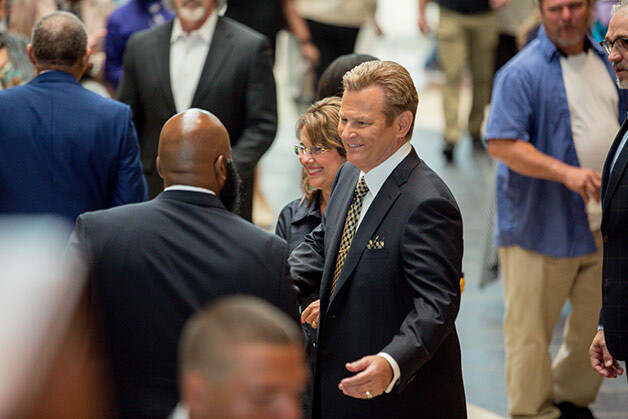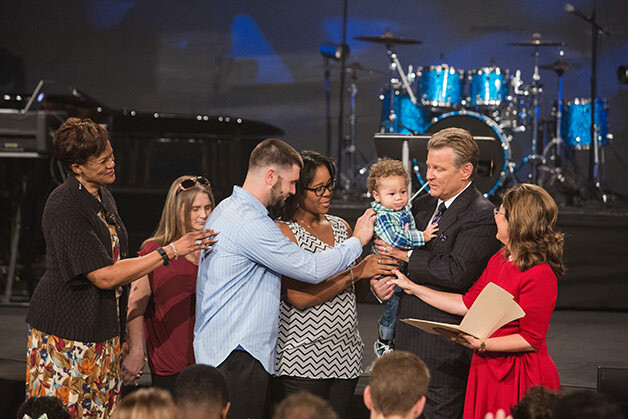 WHAT SHOULD I EXPECT?
At Faith Christian Center, you will experience God's presence and you will hear life-changing messages. Click here to watch recent messages or click here to download our free app. We'll help you discover God's plan for your life, and we'll teach you how to practically apply God's Word to your every day life.
As you visit for the first time, you will notice a clearly marked parking area for visitors. Once inside, greeters will welcome you and answer any questions you may have. When you arrive, if you have any questions, please stop by Guest Services. You can also now easily check your kids in with KidCheck for any of the children's areas.
SERVICE TIMES
Sundays at 9 am and 11 am
Wednesday at 7 pm
Youth services are on Wednesdays at 7 pm.
Spanish translation is available on Sundays in the 11 am service.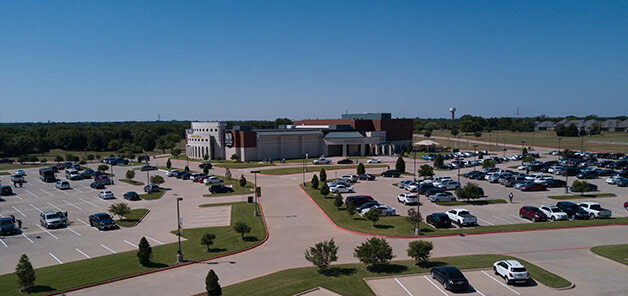 WHAT DO YOU HAVE FOR KIDS?
Children are a priority and our entire facility is geared around kids. When you visit, you can check your kids in using KidCheck. You will then see signs pointing you to age appropriate areas for your children. During every service, we offer nursery and children's church. Wednesday night services also feature children's programs specifically designed for boys and girls in grades 1-6.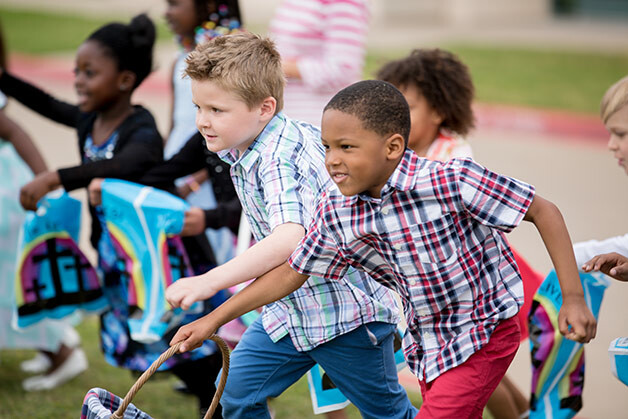 WHERE ARE YOU LOCATED?
The church is located at 6900 US HWY 287 and Eden Road in Arlington, Texas. Situated just a few minutes south of I-20 right on HWY 287, you will find us easy to access from wherever you call home. Click here for more detailed directions.
WHAT DO I DO BEFORE SERVICE?
If you are a visitor, complimentary coffee is yours to enjoy in our cafe. Visit the church cafe for coffee, snacks, food, and to enjoy a time of fellowship before the service. The cafe also has a bookstore that features an inspirational and thought-provoking selection of books, workbooks, and other media.
HOW DO I GET CONNECTED?
We provide a variety of ways to Connect. Stop by Guest Services in the fellowship atrium after any service, and we'll tell you how you can get connected. Also, check out the section of our web site dedicated to helping you Connect.
SERVICE POLICY
To respect the preaching of God's Word, please arrive on time for services. Also, please turn off or silence any cell phones or pagers when you attend services.
LOST AND FOUND
If you think you might have left a Bible, coat, or other item, please contact the church office at 817-561-3400.
NURSING MOTHERS ROOM
A special room is available for nursing mothers. Stop by the information booth in the fellowship atrium before any service for additional information
QUESTIONS?
If you have any questions, please visit the information booth before or after any service or contact us.