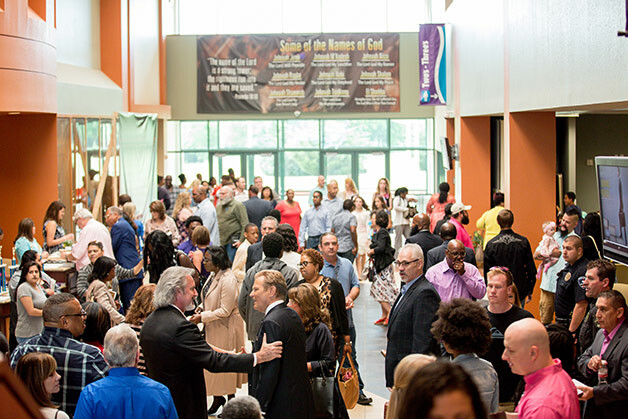 The church is the Body of Christ and it is made up of the community of believers. This is why we are to "gather together" and the Bible even tells us to do this more and more in the days in which we live (Hebrews 10:25). Fellowship is an important part of your church experience. It's important that you get connected in order to grow and mature in your walk with Christ. Every Sunday after the 9 am service, we offer a variety of classes. These classes will enable you to grow strong in the Word, while also getting to know other people in the church. Click here to view a list of the classes we offer on Sunday mornings.
Throughout the year, we also have special events for both men and women, and every week, the church has men's discipleship groups called Champion Builders, which meet every Friday and Saturday morning after 5 am prayer.
Make a selection below to get connected:
Year round, the church provides great fellowship opportunities at fun events. Be sure to like our Facebook page to stay informed about all of our upcoming events. Also, check out our Events page.